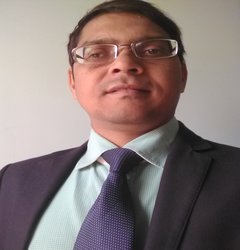 Message from
Mr. Biswaranjan Sahoo
Managing Director
Om Healthcare Enterprises Ltd.
Health is Wealth. For maintaining good health Healthy Diet, Timely Food, enough water, physically labour, perfect rest is very much essential. Good can develop the efficiency of a person, Family, Village, Town, District, State and Nation. For Building a good society we have to be concussing about the Healthcare. So that we can avoid the dieses, be healthy avoid the pains of illness. Important matter is "Prevention is better than Cure".
Food safety is critical for public health as food borne diseases affect people's health and well-being and the need to strengthen food safety systems in and between all countries is becoming more and more evident. That is why the Om Healthcare Enterprises Ltd. is promoting efforts to make food safe food, from farm to plate.
We are organising free Health Check up camps , First aid treatment to provide the better health services to the society. Our aim is to create the healthy future at our society. Therefore we are in the Healthcare & Pharmaceutical Industry to provide the following facility to public for as a social service not only to business. We have the following aims & objectives mentioned bellow:
Common poor people can afford the Healthcare facility at our Healthcare Centre & purchase medicine from our pharmacy.
We will provide the best & assured discount along with gift items by Loyalty card.
We will available all types department doctors & all types of critical medicines in our Healthcare Centre & Pharmacy.
To Keep the Genuine products in proper storage facility with cold chain management.
To maintain the hygienic & clean environment in side our Healthcare Centre & Pharmacy premises.
Have the aim to provide 24 Hours service in 7 Days of Week at our Pharmacy.
We will provide free home delivery of Medicine from our all pharmacy.
Provide employment facility to youth people to make their career & take care of their facility.
We want to provide all type of pathology tests, accurate report along with home sample collection facility to the common people.
We are going to open the Pharmacy retail chain along with Healthcare Centre across Odisha.